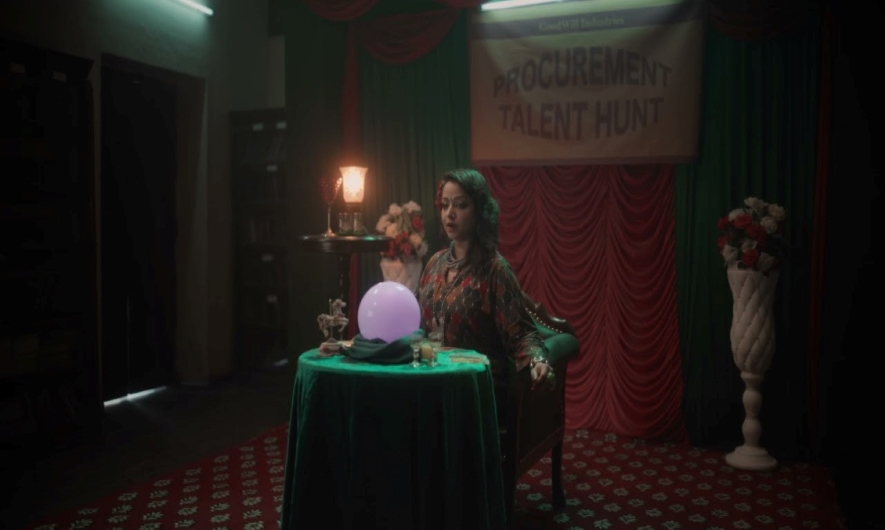 #IndiaKaCatalog Moglixhaina
Ramakant Mishra, procurement manager at Goodwill Enterprises is looking for tracking his ball bearing's order. Psychic Sharmeela tricks him to try Bhavishyavaani for order tracking. Will Bhavishyavaani help him to know the right time for order delivery? Watch the new #MoglixHaiNa ad to find out!
With over 7 lac SKUs to choose from, live order tracking for products, and timely delivery, Moglix is enabling you to experience the ease of buying and ensure that the supply chain never runs out of essential industrial and office supplies.
With #Moglixhaina, we want to simplify the lives of procurement managers and share their burden of daily responsibilities sourcing and purchase of materials, supply chain, and logistics along with strategizing and negotiating with suppliers and vendors to get the most cost-effective solutions.
Our motto: Get order tracking, on-time delivery, and top-quality industrial supplies in bulk. No tension, No worries when #MoglixHaiNa
Click here for business queries: https://business.moglix.com/contact-us/
Instagram https://instagram.com/moglix.official…
LinkedIn https://www.linkedin.com/company/moglix
Twitter https://twitter.com/moglix?s=2
Facebook https://www.facebook.com/673779002727…
Website https://www.moglix.com/